Effective 1st July 2020, the eSentry Construction portfolio will trade through 360 Construction & Engineering Pty Ltd, an Authorised Representative of 360 Underwriting Solutions Pty Ltd.
Whilst you may not notice it, the following has changed:
360 Construction & Engineering Pty Ltd (360 C&E) will be arranging your Annual/Single Construction Works or Owner Builder insurance products going forward;
The remittance details will change – please see below for our updated details, including our bank account details;
Rebrand of our documents to the 360C&E look and feel;
Online policy management will seamlessly transition from the eSentry Technology platform to merge with 360 Compass Online Web Portal effective 1st July. Existing user login details will not change; and
All exising applications on the eSentry portal will move across to 360 Compass.
We have also improved our product offering, creating new 360 Policy Wording Documents:
360 Annual Construction Works
360 Single Construction Works
(Please note: Owner Builder Construction & Legal Liability will be offered under the 360 Single Construction Works policy wording going forward).
Please update our new 360 C&E details in your system to reflect the following:
ABN: 56 634 130 760
AFSL: 319181
Underwriting Email address: construction@360uw.com.au
Postal Address: Level 4, 161 Walker Street, North Sydney, NSW 2060
Our new bank account details are:
Bank: St George Bank
Account Name: 360 Construction & Engineering Pty Ltd Premium Trust Account
BSB: 332 027
Account Number: 555 553 995
Remittance Email: constructionremittances@360uw.com.au
Credit terms remain unchanged at 60 days.
CLICK HERE for the latest 360 Contacts and Business Banking Details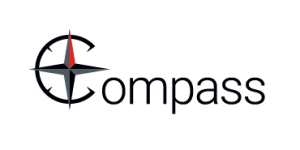 The 360 Compass  Online Web Platform will service our 360 C&E Products for all quotes and new business.
Please contact our Construction & Engineering team should you require a login or any assistance.