360 Cyber specialises in protecting small to medium size businesses from the threat of cyber-attacks and the complex risks posed by cyber threats. Our network of global suppliers, available 24 hours a day, will help you deal with the complexity of a cyber breach, whether malicious or simply through operator error. We do more than just insure the cost of a cyber-attack. 360 helps you to defend your IT assets, manage incidents to minimise disruption to your business or brand as well as provide the financial coverage you need to stay in business.
OUR SYSTEM
All business is transacted electronically through our web system 360 Compass: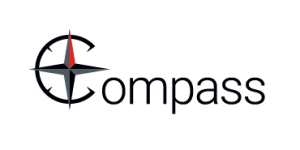 Please contact a 360 Cyber should you wish to learn more or if you require any assistance in logging into the system.
CLICK HERE for 360 Cyber Underwriter contacts.
Learn More
We help you defend your IT assets, manage incidents to minimize disruption to your business or brand as well as provide the financial coverage you need to stay in business
What makes 360 Cyber Different?
Our product includes the tools you need to help you protect your business, potentially saving you the cost of anti-virus and data backup licenses
We take a partnership approach to selling Cyber Insurance that provides access to our people and our tools to help you sell this vital cover to your Clients
Cyber Insurance isn't just about the cover. We have a best-in-class response team that is available 24/7. Your Clients can access IT forensic specialists, lawyers and public relations consultants within hours of detecting a cyber breach
We offer broad coverage within a simplified policy. For example, we have no sub-limits within our core policy
360 provides a broad coverage that protects your business in several ways. You are protected for the potential liability you may incur through your networks or data retention risks. You are covered for the impact to your business of ransomware or business interruption. We help you to protect your business by providing free anti-virus software and back up licenses. Finally, we provide the world's best expertise to help you deal with incidents in real time.
This great product is combined with 360's Broker centred approach to distribution and underwriting to make things as easy as possible for Brokers and their Clients.
Coverage for Legal and Liability costs
Legal expenses for investigations and legal proceedings
Media Liability
Data Liability
Network Security Liability
Cover to get the business back on its feet
Business interruption cover
Cover for legal representation and public relations consultants
Credit monitoring
Notification costs
Risk management tools and benefits, including firewall, back up and antivirus solution from Avast, one of the largest security companies in the world. We help you keep your business safe from cyber attacks.
"Best in class" coordinated incident response. Coordinated by Crawfords and supported by a global network that includes forensic IT providers, forensic accountants, legal support, and public relations consultants. We help you navigate the challenge of responding to cyber criminals, managing customer data implications and maintaining your brand and reputation throughout the process.
Coverage that minimises the financial impact of a cyber breach including business interruption insurance. We help you with managing the financial pressures of a cyber attack.
Legal expenses and liability coverage that ensures you are protected from legal actions by regulators and third parties. We help to take away a significant threat to your business's future.
Jodie Piddington
Executive Director – Cyber
View Team
360 Financial Lines Pty Ltd ABN 72 629 145 357 is an Authorised Representative (AR 1268172) of
360 Underwriting Solutions Pty Ltd ABN 18 120 261 270, AFSL 319181