360 Landlords was created as a direct response from Brokers looking for a specialist insurance solution for their domestic property-owning clients. Clients that are looking to be protected against potential financial loss from letting their properties. Risks that are in addition to the normal building & contents exposures such as damage caused by the tenants, loss of rental income and the possibility of rental default.
Often these policies are low cost but high volume, so it was critical that the agency was developed with a strong commitment to electronic delivery, backed by a team of professional underwriters that could manage a referral when the computer says no.
OUR SYSTEM
All business is transacted electronically through our web system 360 Compass: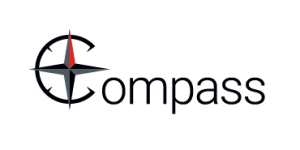 Please contact 360 Landlords should you wish to learn more or if you require any assistance in logging into the system.
CLICK HERE for 360 Landlords Underwriter contacts.
Learn More
We bring to the broker a purpose built, electronically delivered, expert supported Landlords solution
What makes 360 Landlords Different?
A multi- year capacity agreement provided by Guild Insurance Limited trading as Acerta (Guild).
Full electronic policy administration platform enabling streamlined processing
We've partnered with Acerta (Guild Insurance Limited's intermediated brand) to ensure you have direct access to dedicated claims managers   
Cover for accidental damage, malicious damage and deliberate damage
Professional underwriters providing personal service
Tenant Default up to 20 weeks
Full electronic policy administration platform enabling streamlined processing
Leading cover for your clients access through a platform designed to make it easy for you. With the comfort that, your 360-decision maker is only ever a phone call away.
Accidental loss or damage caused by tenants
Malicious acts by tenants
Professional fees
Pet damage
Locks & Keys
Malicious acts by tenants
Removal of debris
Temporary repairs
Unlawful substances
Following insured loss or damage
Following prevention of access
Re-letting expenses
Loss of rent following tenant eviction or tenant default
Re-letting expenses
(limits apply)
View Team
360 Landlords Pty Ltd ABN 99 634 062 972 is an Authorised Representative (AR 1288284) of
360 Underwriting Solutions Pty Ltd ABN 18 120 261 270, AFSL 319181