Who is 360 Construction & Engineering?
360 Construction & Engineering is the affordable and simple choice for quoting and binding Contract Works, Machinery and Electronic Equipment Insurance.
Every day, our market-leading online products deliver an enhanced insurance offering that truly sets us apart. Together with extensive experience and a deep commitment to service, it's seen us earn a
respected reputation throughout the industry.
Our professional team brings you broad expertise from both an underwriting and broking perspective. This puts us in the ideal position of understanding both your objectives as an Insurance Broker and the day-to-day support you require to service your clients.
OUR SYSTEM
All business is transacted electronically through our web system 360 Compass: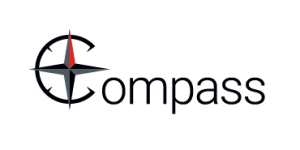 Please contact a 360 Construction & Engineering should you wish to learn more or if you require any assistance in logging into the system.
CLICK HERE for 360 Construction & Engineering Underwriter contacts.
Learn More
Powered by eSentry technology, 360 Compass Web-Portal allows Brokers to easily transact Contract Works, Machinery & Electronic Equipment for the whole life cycle of any policy.
What Makes 360 Construction & Engineering Different?
Simple online Quote and Bind System with an experienced Construction & Engineering Underwriting Team
Powered by the fast and efficient 360 Compass Web-Portal, powered by eSentry Technology, that you are accustomed to
We are always available to help with your enquiries and underwriting needs. Our extensive experience is coupled with tier one insurance security partners
Market-leading commissions & premiums offering broad policy coverage
Claim teams work closely with our underwriters to ensure smooth and stress-free settlement of your clients' claims
We invest in our Broker relationship service with you. We are committed to adding value to your business by ensuring we continually deliver the most accurate insurance solutions for your clients, at the right price
Single & Annual Construction Works
Material Damage and Legal Liability coverage:
Residential, Commercial and Industrial Builders any Annual Turnover
Broad Definition of Insured which includes project managers, sub-contractors, principals, architects & consultants (for manual on-site activities)
Material Damage – $20 Million Total Sum Insured
(higher limits available on referral)
Public/Products/Vibration Liability – $5 Million, $10 Million or $20 Million
(higher limits available on referral)
Existing Building & Display Home & Contents cover available
Policy Basis either Run Off or Transfer
Australia Wide, 24/7 cover for Tools on Annual policies
Automatic Contract Value Increases up to 15% as standard
Materials in Transit & Storage to full contract limit
Speculative Building cover up to 90 days
Testing & Commissioning, cover available
No paperwork necessary – Easy online quote and policy placement facility
Security of QBE Insurance (Australia) Limited
Highly Efficient & Professional Claims Team Operated by QBE Insurance (Australia) Limited
Our standard risk selection parameters are:
Standard building works including residential owner builders, commercial, industrial and institutional projects, office/retail fit-out and refurbishment
Total Sum Insured up to $20 million
(higher limits available on referral)
Construction periods up to 24 months
Those risks that fall outside these system guidelines will be referred to 360C&E .
Machinery Breakdown & Electronic Equipment
Section 1: Machinery Breakdown
Plant and Machinery coverage referring to electrical and mechanical items including electronic and other integral parts including boilers, pressure vessels and pressure pipe systems.
'Boilers, pressure vessels and pressure pipe systems' mean the permanent structure of those items which are subject to internal steam, gas or fluid pressure (other than atmospheric pressure) including all direct attachments connected to the permanent structure.
Section 2: Electronic Equipment
Coverage for Electronic plant including all computers, word processors including all ancillary equipment attached thereto, software, other electronic equipment and associated air conditioning equipment.
Contact 360 Construction & Engineering
View Team
360 Construction and Engineering Pty Ltd ABN 56 634 130 760 is an Authorised Representative
(AR 1278878) of 360 Underwriting Solutions Pty Ltd ABN 18 120 261 270, AFSL 319181