360 Mobile Plant & Equipment is a dynamic and specialized underwriting agency powered by eSentry electronic delivery technology. Central to our commitment of personal service, a specialized and experienced underwriting team delivers online cutting-edge solutions that have been designed with the insurance broker in mind.
At 360 Mobile Plant & Equipment we deliver efficient and reliable MPE Insurance solutions tailored for the unique needs of your Clients.
OUR SYSTEM
All business is transacted electronically through our web system 360 Compass: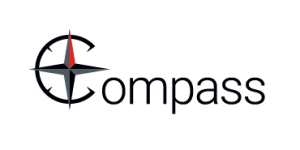 Please contact 360 Mobile Plant & Equipment should you wish to learn more or if you require any assistance in logging into the system.
CLICK HERE for 360 Underwriter contacts.
Learn More
"eSentry allows Brokers to easily transact construction and mobile plant insurance for the whole life cycle of any policy"
What makes 360 MPE Different?
Simple online Quote and Bind System with an experienced Mobile Plant Underwriting Team;
We are always available to help with your enquiries and underwriting needs. Our extensive experience is coupled with tier one insurance security partners;
We are powered by the fast and efficient eSentry platform you are accustomed to;
Claim teams work closely with our underwriters to ensure smooth and stress-free settlement of your Clients' claims;
Market leading commissions & premium with broad policy coverage;
We invest in our Broker relationship service with you. We are committed to adding value to your business by ensuring we continually deliver the most accurate insurance solutions for your clients, at the right price.
The 360 Mobile Plant & Equipment policy caters for a wide range of risk, occupations and exposures associated with Mobile Plant that is used throughout the Construction, Plant Hire, Forestry, Agriculture and Civil Industries.
The policy wording covers various types of Mobile Plant & Equipment and Auxiliary Vehicles such as:
Excavators & Earthmoving equipment
Scissor lifts
Skid Steers
Forklifts
Back Hoes
Rollers/Bull Dozers
Prime Movers & Trailers
Tip Trucks
Part A: Property & Consequential Loss
SECTION 1 – MATERIAL DAMAGE TO MACHINES
Accidental Overload
Appreciation in Value (Repairable Damage)
Automatic Additions
Damage to Goods Lifted
Dry Hire
Dual or Multiple Lifting
Emergency Service Charges
Emergency Travel Costs
Expediting Costs
Extra Costs of Reinstatement
Funeral Expenses
Hire Motor Vehicle After Theft
Hired Motor Vehicle – Difference in Excess
Hold Harmless (Subrogation Waiver)
Locks and Keys
LPG Conversion
Modification for Disablement – Motor Vehicle
Non-Owned Trailer in Control
Novated Lease
Recovery Cost (No Damage)
Recovery Cost (Damage)
Removal of Debris
Repatriation of Workers
Return of Insured Item(s)
Reward Costs
Search Locate and Retrieval Costs
Sea Transportation
Sign Writing
Substitute Machines (Material Damage & Hire Costs)
Two Wheel or Box Trailer
Unspecified Attachments
Windscreen Replacement
Workers Property Damage
SECTION 3 – REGISTERED ROAD RISK LIABILITY – $20 Million, $30 Million
Automatic Additions
Conditionally Registered Machines
Damage to Your Motor Vehicle by Uninsured Parties
Dangerous or Hazardous Goods
Insured's Liability as Principal
Movement of Other Machines
Registered Machines covered under 'Hired In Machines (Blanket Cover)'
Removal of Debris
Substitute Machines
Towing
SECTION 4 – COMBINED GENERAL & PRODUCTS LIABILITY – $5 Million, $10 Million, $20 Million
Care custody and Control
First Aid Expenses
Vibration, Removal/Weakening of Support
Pollution Liability
Hook Liability
SECTION 2 – Consequential Loss
Increased Costs of Working (ICOW)
Loss of Revenue
Financed Machines – Gap Value Protection
Financed Machines – Payments Protection
View Team
360 Financial Lines Pty Ltd ABN 72 629 145 357 is an Authorised Representative (AR 1268172) of
360 Underwriting Solutions Pty Ltd ABN 18 120 261 270, AFSL 319181