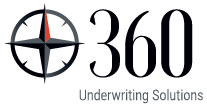 360 Underwriting Solutions currently have a new and exciting opportunity to join our business. Please click the link below to direct you to the job advertisement with all of the details.
The 360 Group is entering a considerable phase of growth and is excited to be offering a new role in our Ensurance team, based in Melbourne.
An opportunity has become available for a Construction Underwriter or equivalent who is looking to work in a friendly and supportive team environment. The role will include supporting the underwriting team with new business, renewals, endorsements adjustments and cancellations along with premium debtors/credit control management, maintaining and responding to customer inquiries.
Click on the link above for more information or to apply.
We look forward to hearing from you!